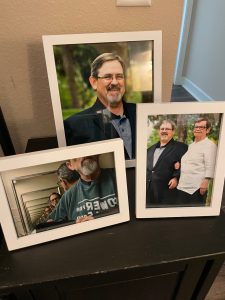 My dad, Jeff Gohlke, died May 3, 2022, at age 75. Here's his obituary, which I mainly wrote, with some help from siblings. I put this on social media in a timely fashion but (unlike when I lost my mom) I didn't immediately post on this blog about it, which is somewhat indicative of my relationship with him.
My stepmom, Carol, is in her early eighties; they had been married 35 years and were each other's main companion for a long time.
It really sucks to have lost him. In a strange way I feel like I've understood him better since he died than I ever did when he was alive, and I think we were more alike than I ever knew. He led a life of public service, which I've aspired to do. I do love how outspoken he'd been in recent years about politics. He was a good guy and I really miss him.